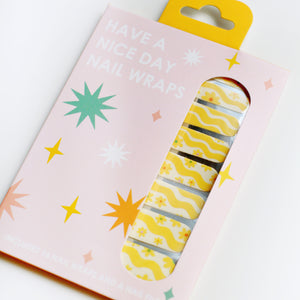 The Sydney Nail Wraps Set
Each Pack includes:
- 16 Double Ended Nail Polish Wraps
- Nail Filer
- Instructions on How to Apply
* We suggest to use a normal top coat on top of the nail polish wraps. DO NOT use quick dry, it will shrink the nail polish wraps. You can use acetone to clean up edges of skin and nails for a more polished look!